If you're using Gmail or some other free email service for your business, you're holding your brand back from growth. To maximize your business's potential, it's time you considered using a domain name-specific professional email address. Here's how a professional email will benefit your business.
Professional email should incorporate your domain name
Main advantages
Conveys the right image
More trustworthy
Increases brand awareness
Consistency
More control
Greater flexibility
Safer
1. Conveys the right image
Forget the free Gmail or Yahoo email address. If you want to be taken seriously, your email address needs to match your website's domain name. A domain-specific professional email address will show you're legit, an established business, and can be trusted. Don't believe us? A recent study shows that customers are more likely to open an email when they can clearly identify who the sender is - employee@company.com.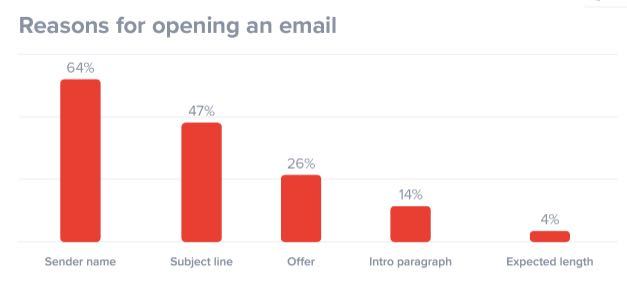 2. More trustworthy
IE Domain Registry – responsible for managing the .IE domain extension – surveyed 1,000 consumers to find out what makes them trust an online business. The results were telling:
64% have little to no trust in businesses that use a free email address
77% trust businesses that use a customised domain-specific address
If customers are less likely to provide credit card or other personal details to a business using a generic email address, your putting your profits and reputation at risk by not using a professional email address.


3. Increases brand awareness
Every email you send is an opportunity to reinforce your brand name, helping you stand out more. What easier way to promote your business name than by including it in your email address? While you're at it, create a custom signature line with a link to your business website address. Customers aren't likely to soon forget you.
4. Consistency
If you use a free email service such as Gmail, you're at the mercy of whatever addresses are available. There's no guarantee that you'll be able to maintain consistency across all of your employee's email addresses. Expect to use a lot of annoying characters and numbers which customers will no doubt find off-putting. Euro_DNS_sales_500@hotmail.com or euro.support25@freemail.provider.com, anyone?
5. More control
What happens when an employee, who's been using their own personal email address to conduct business, leave your company? You'll have no way to access any of his or her emails. But if you set up a professional email account for each employee, you can always redirect emails from those accounts when employees move on. Or you can create a generic email – sales@eurodns.com, support@eurodns.com – which new employees can use to conduct business.
6. Greater flexibility
Because free mail accounts are usually sponsored by advertising, you have no choice but to sponsor that advertising. Likewise, because some addresses cannot be moved when you switch providers, you risk appearing inconsistent and unreliable when you announce you are using a different address. But having your own domain-specific email address can help you side step both of these problems.
7. Safer
Professional email accounts are less a target for phishing and hacking. Cybercriminals are more interested in accounts which can produce a much larger hit rate to ensure malware has as big an impact as possible.
Set up your professional email today!
Keep your gmail or yahoo accounts
Get email @yourcompany.com
Get enterprise level calendar, contacts and mobile sync
1 migration included
Fix My Email - 10 mailbox
Keep your gmail or yahoo accounts
Get email @yourcompany.com
Get enterprise level calendar, contacts and mobile sync
10 migration included
**SMALL BUSINESS PACKAGE**